As cherished family members, the decision when it's time for your pet to be put down will always be an agonizing one. It will never be easy to say goodbye, especially to senior dogs, it's important to know when to let go. Knowing when to let go is one of the hardest things for pet owners, who often seek out my advice at this critical time.
Here are some of the things you should consider that hopefully will also ease your mind and give you some degree of peace. 
How to know when to let go
 There are certain signs to indicate when the time has come to say goodbye, and the important thing is to recognize them for what they mean for our dogs, and not for the consequences they will have on us.
These can manifest as loss of appetite, an aversion to drinking water, a reduced desire for exercise, disorientation, or moments of incontinence. Sudden weight loss is also a sign that your dog could be nearing the end of his or her life. Seeing your dog reject his or her favorite treat, which in the past made them happy and wag their tail, is often the clearest form of communication from your dog that something is wrong.
This is the time we need to assess our pets' quality of life. It helps to have your vet support your thoughts and concerns and offer a less-emotional point of view.
Of course, we immediately gravitate towards other possibilities, such as a curable ailment, or even signs of moodiness. No matter how desperate we are to hope for the best, we must be proactive in doing what is best for our dogs and knowing when to let go in the best way for your pet is an important part of caring for them.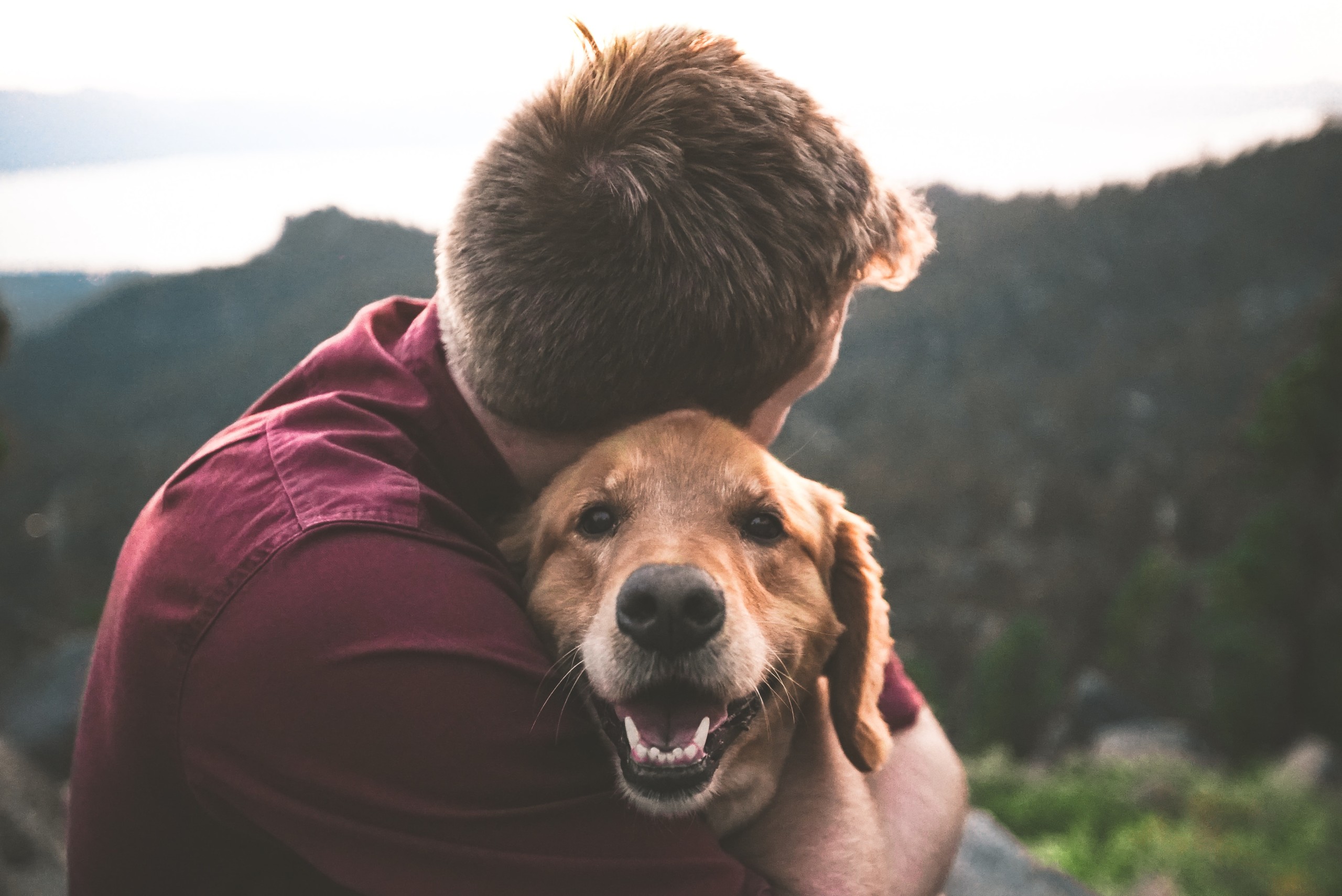 What to do when you let go
 It's important to realize that our dogs need us to make this decision for them. We must remember that they can only communicate with us in so many ways, so the decision will be one of love and compassion.
If our dog is experiencing pain, and our family veterinarian exhausts all options, we must take the decision that has left so many of us in tears, but provided release from something we cannot control, or alleviate. It's important to recognize that ending our dog's suffering is one of the most precious gifts we can give.
Discussing the best options for saying goodbye to your dog with your family veterinarian is paramount. Depending on the illness, euthanasia may not be the only option. Sometimes, giving your dog more attention at home while keeping them warm in a place they are familiar with and spending time with him or her will be the best option for the both of you. Changing diet and adding certain supplements should be considered as well.
People often think of veterinarians as simply those who prescribe medications and perform surgeries, but they are much more than that. They are people who care as much about animals as we care about our own family pets. The information they can provide at a time like this is invaluable and will prove to be what is best for your dog. Veterinarians are also able to translate behavior into language humans can comprehend, giving us a more profound understanding of what dogs are trying to tell us. Veterinarians ensure that we are not alone in making the decision to say goodbye.
Remember, your dog loves you, and saying goodbye will not be easy. But if you are finding it difficult to accept that it is time to do so, the courage you find through love in accepting this will help your dog move on to a better place.
About The Author
Author Dr Babette Gladstein is a graduate of the University of Pennsylvania School of Veterinary Medicine. Dr Gladstein's treatment modality expertise includes acupuncture, ultrasound, chiropractic and massage therapy, prolotherapy, holistic and traditional therapies. She makes house calls in the New York metropolitan area.